Whether you can be a traveler, business person exploring different parts of the world or a just a regular citizen we might have been in this situation at least once in our life that is;
Apply or renew your passports from the government.
And, whenever we apply or renew a passport, we often take passport photos copies to insert on your application.
But you know what, each country uses different dimensions and rules for their passport photos.
Have you ever thought of how big is a passport photo or even know the requirements provided by every country?
In this article, we are about to discuss on;
Why every country uses different passport photo dimensions?

How big is a passport photo can get?

And, How to create a passport photo of all sizes using a simple tool?
So, let's dive right in.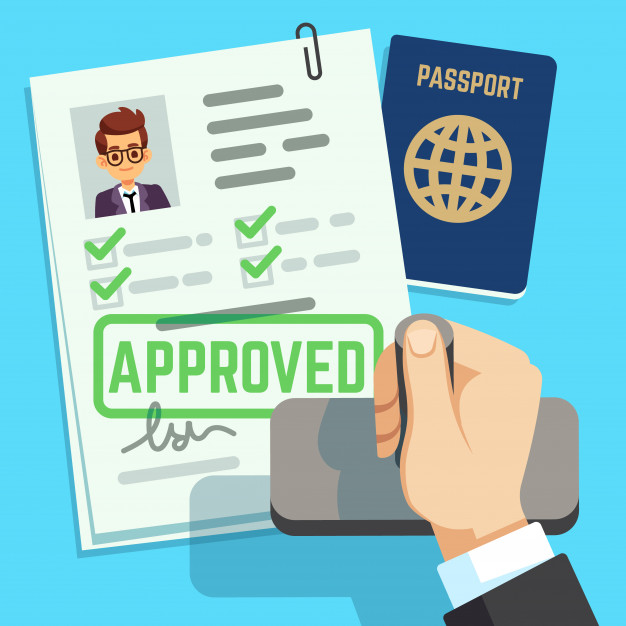 As it is more of a personal choice of the government to derive their passport photo dimensions the main reason why every country uses a different passport dimension is that; 
Each country uses a different kind of metrics and standards to recognize the facial features of a person.
While this may due to safety and security reasons, we must have to follow this set of dimensions and rules to get those passports and visas.
How big is a passport photo can get?
Now that we have seen the reasons why each country regulates different photo dimensions for their passports. 
We can now discuss more on the various dimensions used by every country for their passport applications.
This size is so far the widely used passport photo dimension regulated by many countries worldwide.
The major countries like the U.K, Australia, Singapore follow this dimension on their passports and visas to process their application.
The width and height for this photo are 35 mm, 45 mm. With the head height between 29-34 mm and the head should at least be a minimum of 4.9 mm from the top of the photo.
This size dimension is used by popular countries like the U.S, India on their passport applications. 
The height and width for the photo are 2×2 inches with The height of the head can measure from 1 inch to 1 3/8 inch or 50-70% of the passport photo.
The eye position on the passport photo should be between 1.1 – 1.37 inches from the bottom of the photo.
While the above are some of the widely used passport photo size dimensions, there are still other dimensions that are being used.
And, if you need to know the passport photo dimensions of other countries?
Kindly check out the article, where we have collected data for the passport photo size dimension for over 140+ countries in that.
Major requirements other than the size
Even though the size of a photo is a major requirement, there are still other requirements that we need to focus on for a passport photo.
Requirements like clothing, posture and even facial expressions are some of many that we must pay close attention in the passport photo.
If you plan on making passport photos all by yourself, visit this article where we talk about the common requirements of a passport photo in detail.
How to create a passport photo of all sizes?
After reading all of this, you might wonder "is there any photography studio software to create passport photos of all sizes from home?"
Hopefully, there is a tool where you can automatically create perfect sized passport photos using AI detection.
Yes, you've heard that right,
After several years in this business, we have able to build a new AI feature that can able to detect your face, crop, change the background according to your country requirements.
And, here is a simple guide on how to get perfect photos with the help of our AI.
Visit makepassportphoto.com and select the country & document type then select the AI feature option.

Now, upload the photo you have taken and wait for a few seconds until the AI does its job.

A free preview of your uploaded image will pop up, with corrected Background and facial biometrics.

You can cross-check the results by downloading the sample photo.

If you are happy with the results, you can download them to print on your own (or) order from us to get your passport photos prints delivered to your home in just a few days.
Found this content useful
We hope that this content clarifies you on the size dimensions as well as help you to make passport photos on your own.
Now, It's time to hear from you: Does this articles gives you a brief explanation on the size and dimensions of a passport photo?
Do you think that the new AI feature is more helpful in creating better passport photos? Or, do you have some other questions on your head?
Go ahead and leave a quick comment below right now.