Once you have taken the perfect passport picture from MakePassportPhoto.com, at no cost – you may follow the following guideliness to print them at home.
Tip 1: Good Pictures Give Good Prints
This tip is pretty obvious. If you have taken photo using a VGA camera you cannot expect the passport photo to be of high quality either. A "2 mega-pixel" photo is decent enough to get you a good passport photo. Anything more is an advantage.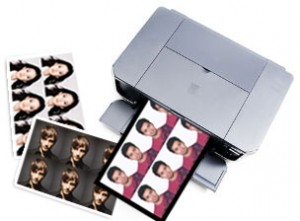 Tip 2: Is your picture with defects? is it too dark? unfocused?
Check the photo itself to ensure there are no specks or noise. If there are, use your favorite photo editor to remove them if possible. Adjust the brightness, hue, saturation to your satisfaction before uploading it here. Make a backup copy before doing this.
Tip 3: Select Good Photo Paper
As most photo studios only use glossy papers for printing. I would also suggest you use "Glossy papers" for your printing. Glossy papers come in different sizes like A4 , letter, 6×4 ,etc. You could use any of these papers to print your passport photos. Buy photo papers
But make sure you select the correct paper size before creating the passport photo in my site (Make Passport Photo). You can take advantage of this to make up to 40 passport photos from a single print out. Isn't that amazing??
Tip 4: Select a Good Printer
This is very important. Only use a quality printer to do the job. Check your printer if it can print high resolutions with at-least 300dpi to get photo studio quality. You don't need a super high-end machine to print, just go for a mid-range inkjet printer that's suitable for home use.
Tip 5: Check your printer setting.
Make sure you adjust the settings correctly. Make a note of the following setting in your printer setting.
Select the type of paper you are using (eg. glossy)
Select the size of paper (eg. A4, 6×4)
Select border-less printing.
PS: You can go to MakePassportPhoto.com to make upto 40+ high quality 300dpi passport photos in a single page at no cost.